21st century skills


"If we are not processing life, we are not living it" - Peter Doolittle
Traditionally, history is taught through the "main narrative" or most accepted account of a historical event. Unfortunately, this approach reduces history to little more than memorizing a sequence of dates, events, and maps in order to pass a test. It also denies learners the opportunity to think critically about historical events and how those events have attributed to the world we live in today and the direction of our future. Furthermore, it does not prepare students for 21st century citizenry because it does not allow students to practice and learn 21st century skills that applicable to real life outside of the classroom.
Exactly what are 21st century skills varies from source to source, but primarily include c
ollaboration, c
reativity, c
ritical thinking, and p
roblem solving. Giving students opportunities to apply these skills builds a sense of meaning and purpose that goes beyond the classroom for their work in social studies. It also provides an opportunity for students to insert their interests, talents, and build deeper knowledge of the content.


The PBI Video button is a link to the PBI project I worked on for Dr. Spires's class, ECI 546. This project demonstrates how students can be highly engaged and motivated while practicing 21st century skills. Throughout this project, students worked in small groups to determine the type of video they wanted to create, created props, and put together a visual video that represented what they had learned about the American or French Revolution. All of these tasks required students to collaborate, think critically about how to communicate what they had learned, and creatively demonstrate what they learned. Because students were given many choices and flexibility regarding who they worked with and the type of video they wanted to do as well as creative freedom, students were able to incorporate their own interests and communicate the information they learned in a way that worked best for them. For example, students could choose to do a paper slide, claymation skit or music video. If they chose the music video, they were able to choose whatever song they wanted and to rewrite the lyrics to reflect their learning. They then performed, recorded, and published their videos using flipped cameras. Student videos were shared in class and students were given the opportunity to reflect on their work.
| | |
| --- | --- |
| For my final project in ECI 523, I investigated the flipped classroom model. Since I am not currently teaching, I worked with another student in my class who is currently using the flipped classroom model in his practice. This model has great value because, in addition to promoting effective use of technology in a classroom, it provides opportunities for instruction that allows students to routinely learn and practice 21st century skills. The flipped classroom model reduces class lecture time and allows students time to work on individual and group projects that take their learning beyond memorization in order to pass a test. Students learn from "doing" social studies, thus, they must work to think critically and solve problems. They build knowledge through active learning and collaboration and are able to demonstrate and communicate what they learn through creative means. | |
Illustration: http://435729.medialib.glogster.com/thumbnails/cb331df422499bebbddac6194ab0c1fd0c2cc923154deaf15f94826a8bbf0e22/21st-century-skills-source.jpg
Powered by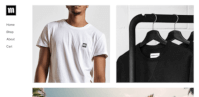 Create your own unique website with customizable templates.